Notice: Considering the current pandemic situation worldwide, most international participants are not able to join the conference physically. After comprehensive consideration, the organizing committee has made the decision to hold the conference Online via Zoom instead of in the city Wuhan, China as originally scheduled. The online ATAMI 2021 consists of two parts:
1) Publication of papers in the conference proceedings
2) Presentation of papers by a pre-recorded video or ppt/pdf presentation with audio
2021 International Conference on Advanced Technologies and Applications of Modern Industry (ATAMI 2021) will be held on November 19-21, 2021 in Wuhan, China.
The primary goal of the conference is to promote research and developmental activities in modern industrial advanced technologies, and another goal is to promote scientific information interchange between researchers, developers, engineers, students, and practitioners working all around the world. An ideal platform for seeking global partners have been established. We sincerely invite you to attend the conference to share views and experiences in advanced technologies and related areas.
All the accepted papers of ATAMI 2021 will be indexed by EI Compendex and Scopus.
Publication on Conference Proceedings

Researchers and practitioners are encouraged to submit original, unpublished full papers. Accepted full papers after the peer review process will get published by:
Journal of Physics: Conference Series (JPCS)
Indexed by: EI Compendex, Scopus, Inspec, CPCI, etc.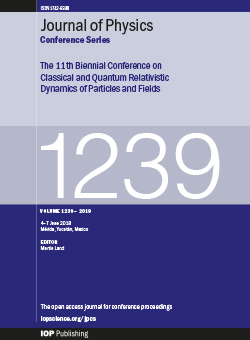 Publication Ethics Statement
ATAMI 2021 follows the highest standards of publication ethics and takes all possible procedures against any publication misconduct. This Conference is committed to maintaining high standards through a rigorous peer-review together with strict ethical policies. Any infringements of professional ethical codes, such as plagiarism, fraudulent use of data, bogus claims of authorship, should be taken very seriously by the editors with zero tolerance.
The submitted manuscript should not have been previously published in any form and must not be currently under consideration for publication elsewhere.
Submission Methods
1. Please submit the full paper, if presentation and publication are both needed. Please submit the abstract only, if you just would like to make presentations.
2. Please prepare your Abstract or Full Paper according to Template (Click).
3. Please send the full paper(word+pdf) via Email: atami@atamiconf.com
Note

1) Both Abstract and Full Paper are welcomed. The author can make an oral presentation after the Abstract is accepted and the payment is finished.
2) All submitted articles should report original, previously unpublished research results, experimental or theoretical. Articles submitted to the conference should meet these criteria and must not be under consideration for publication elsewhere. We firmly believe that ethical conduct is the most essential virtual of any academic. Hence any act of plagiarism is a totally unacceptable academic misconduct and cannot be tolerated.
Host | 主办单位
Hubei Zhongke Geology and Environment Technology Service Center